MORE THAN 20 YEARS MAKING DREAMS COME TRUE
IN THE FIELD OF ASSISTED HUMAN REPRODUCTION
OVOHORSE & OVOCLONE, founded on the extensive experience in assisted human reproduction of OVOCLINIC and OVOBANK; a group comprising more than 150 professionals specializing in human reproductive medicine, genetics, and cryopreservation. More than 20 years of experience in the human reproductive sector led us to take a step further and want to be part of the equine world, to help preserve the legacy of stallions and mares using the most advanced assisted reproduction techniques.
Our career path and contribution to human reproductive medicine is recognized by high success rates and awards. In addition to quality certificates that endorse our facilities
"OUR SCIENTIFIC EXPERIENCE VOUCHES FOR US"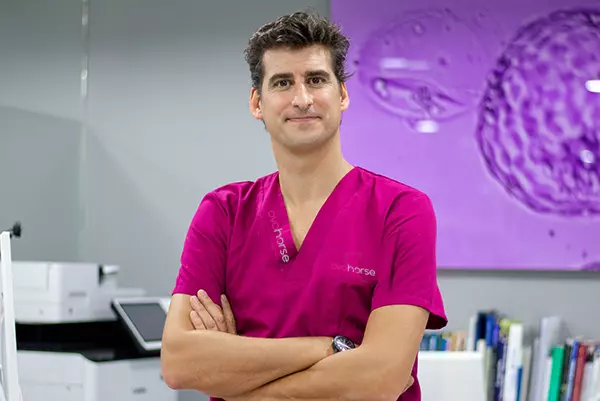 Embryologist and CEO of the OVO group formed by Ovoclinic, Ovobank, Ovolearning, Ovohorse & Ovoclone. His extensive professional career has been marked by numerous successes in the field of human assisted reproduction and cryobiology. He has practiced as an embryologist in the best clinics in Spain, Italy and the United States, training in the latest laboratory techniques and conducting research that has improved cell vitrification protocols, which he then applied in clinics in Spain where he was laboratory director.
Veterinary doctor, from the Universidad de Ciencias Aplicadas y Ambientales in Bogotá, Colombia, with more than 12 years of experience in the field of equine reproduction. He is specialized in cloning, ICSI and the follicular aspiration technique in Brazil and Argentina. Currently, he is the Director of the company CGR Equinos Invitro de biotecnología y reproducción in Colombia, and Director of Operations at Ovohorse, Spain.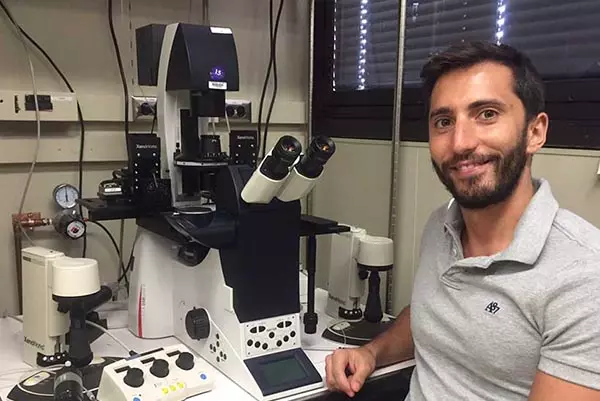 Specialist in cloning and in vitro production in equine and other species. He obtained his Veterinary degree from the National University of Río Cuarto and did his PhD on equine cloning at the University of Buenos Aires. He is currently teacher of Equine Production at FAUBA and Conicet researcher. He was a pioneer in obtaining the first cloned horse in Latin America and Australia. In addition, he was part of the team that achieved the birth of the first equine by OPU-ICSI technique in Argentina.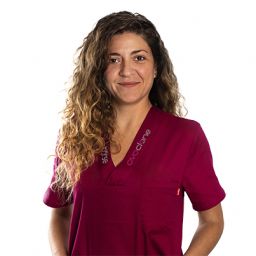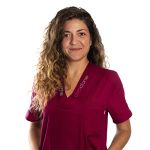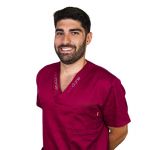 Our group, always at the cutting edge of innovation, has become one of the leading reproductive medicine teams nationally and internationally. Ovoclinicand Ovobank, the primary egg bank in Europe, are run by Enrique Criado Scholz, an embryologist who progressed his professional career in the best laboratories in the United States, Italy and Spain. Leading laboratories due to our commitment to the very latest equipment and continuous development in R&D&I.
Ovohorseand Ovoclone arose from our desire to advance and improve new processes, protocols and fields. Our group wants to contribute our experience and extensive knowledge in assisted reproduction and cryobiology.