FOLLICULAR ASPIRATION TECHNIQUES
OVOLEARNING the training platform of OVOHORSE & OVOCLONE offers a program to train veterinarians in the OPU technique.
OPU or Oocyte Collection: is the initial process to carry out the equine assisted reproduction treatment. During this first phase, the oocytes (eggs) are extracted from the ovary using the follicular aspiration technique which is guided by transvaginal ultrasound.
OPU TRAINING,

THEORY AND PRACTICAL COURSE
Training content
Follicular aspiration technique, risk assessment.
Care before, during and after OPU.
Administration of medications before, during and after OPU.
Preparation of samples for oocyte shipment.
Target group: veterinarians.
Maximum number of places: limited.
Dates: to be announced.
Place: Marbella.
THEORY AND PRACTICAL COURSE
The course is divided into a theoretical and practical module where we will study the physiology of the mare's oocyte, in order to understand the importance of proper handling of the oocyte when it is removed from the reproductive tract and taken to the laboratory. In addition, we will go into the different techniques available to obtain oocytes describing the advantages and disadvantages of each one, including all the technical details and laboratory protocols. Hands-on training, participants will have the possibility to perform their own follicular aspiration and search for their own oocytes.
09:00 – 09:30
Opening of the course Enrique Criado.
09:30 – 11:00
OPU and ICSI in Equine: present and future.
11:00 – 11:30

Break

11:30 – 13:00
Equine oocyte physiology. Practical training in the handling of the
oocyte in the laboratory (Selection, cooling and transport of equine oocytes).
13:00 – 15:00
Lunch
15:00 – 19:00
Practical: searching for and handling of oocytes (mare ovaries).
OPU equipment, assembly of the suction system. Recognition of the different
media and materials depending on the system.
| | |
| --- | --- |
| 09:00 – 13:00 | OPU Practice |
| 13:00 – 14:30 | Lunch |
| 14:30 – 20:30 | Complete follicular aspiration.Practical session and break |
| 20:30  -21:00 | Round of questions |
| 21:00 – 00:00 | Group dinner |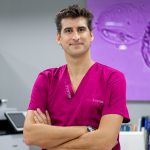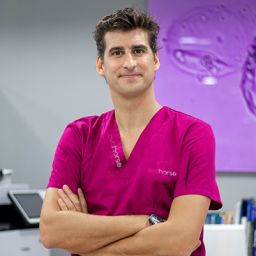 Enrique Criado Scholz
CEO of Ovoclinic, Ovobank, Ovohorse & Ovoclone group. Embryologist trained in the latest laboratory techniques.
EQUINE ASSISTED REPRODUCTION LABORATORY